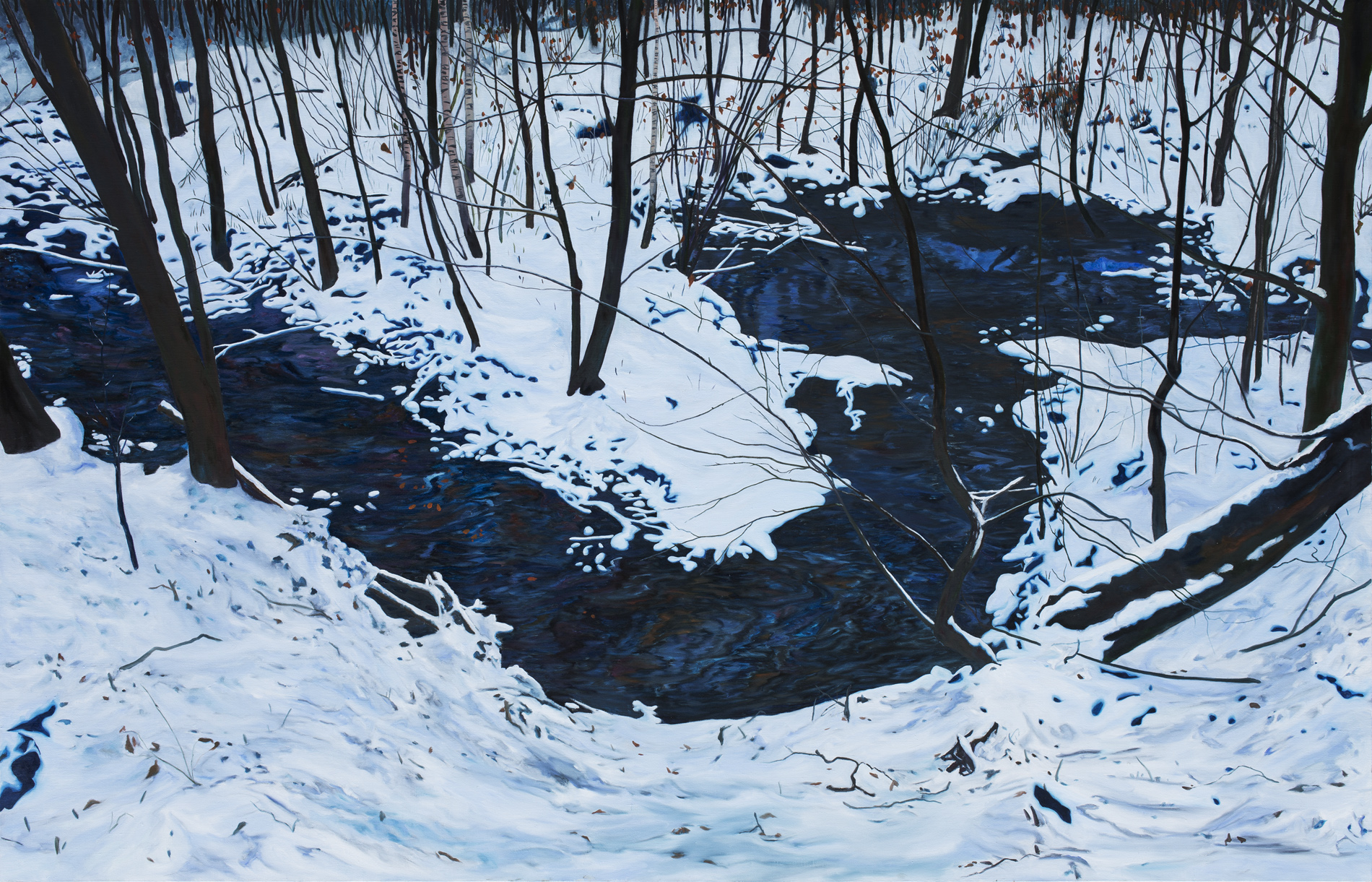 FROZEN STREAM
2013
oil on canvas
180 x 280 cm
HIMALAYA 2
2013
oil on canvas
180 x 280 cm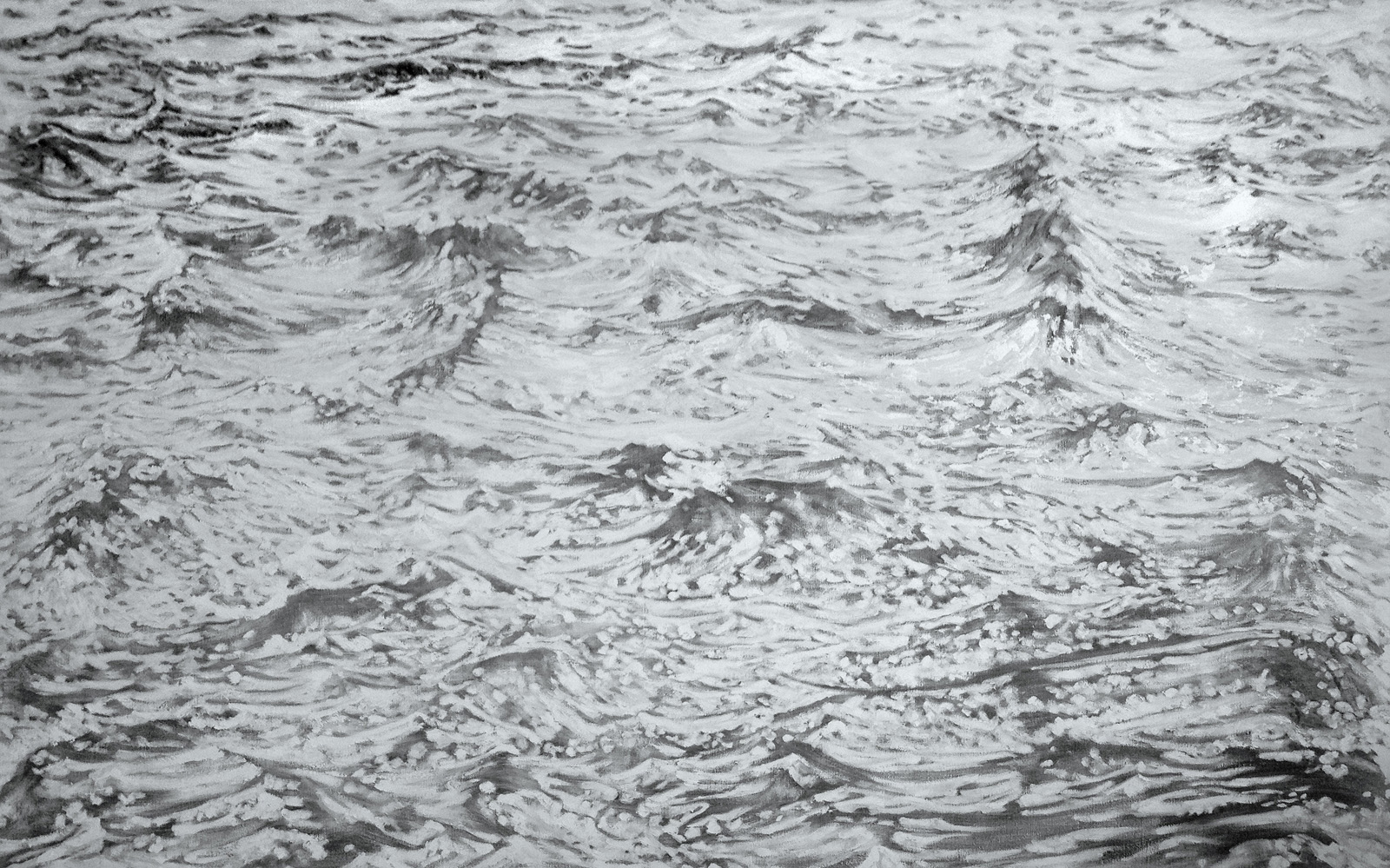 Water
2013
oil on canvas
280 x 220 cm
Secret Path
2005
oil on canvas
125 x 100 cm
Crossing Beijing
2008 – 2009

oil on canvas
various size
A tiny, doubtful starting point
 … onto the large, white canvas; then a restless patter of small, anxious, incessantly adjusted brushstrokes follow one after another, covering one another, slowly coating the support in something that, from afar, might look like an oil slick inexorably espanding on clear water. Little by little, a chaotic forest of muddy signs outlines a tree, a wave, a bulrush. One by one, concealed elements of the artist's memory gradually come into sight and grow in visual and psychological impact, eventually turning into an estremely powerful and at the same time poetic landscape saturated with personal, social and cultural references.
Meng Huang is an enchanting storyteller enamoured with richly detailed subplots that he incessantly questions during the pictural narration. Each of Meng Huang's works recounts a fragment of an enthralling and conflictual tragedy wrapped in mystery.
Nataline Colonello
"And What Do You Think? Landscapes", 2008

PAINTINGS ABOVE:
FROZEN STREAM
2013
OIL ON CANVAS
180 x 280 cm
HIMALAYA 2

2013
OIL ON CANVAS
180 x 280 cm
WATER
2008
OIL ON CANVAS
184 x 279 cm
SECRET PATH
2005
OIL ON CANVAS
125 x 100 cm
"I am trying to break away from the whole pattern of working out of a fixed indoor studio. Artists who work in that kind of environment tend to be too conservative."
Für ihn beinhaltet das Arbeiten außerhalb seines Sudios neue Herausforderungen und Erfahrungswerte. Während einer solchen "painting performance", wie Meng Huang diese nennt, verbringt er Tag und Nacht bei seiner Leinwand. Schon aus technischen Gründen ist das Bewegen der riesigen Leinwand unmöglich. Hierbei interessiert Meng gerade dies, wie eine solche Lebensweise ihn und sein Werk beeinflusst und verändert.
Anna Szöke, 2008
11 …
… venues in Beijing that, ideally located on a line crossing the map of Beijing from Northwest to Southeast, are relevant for historical, political, cultural and emotional reasons.