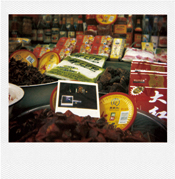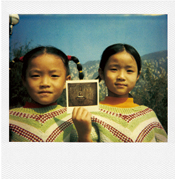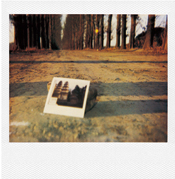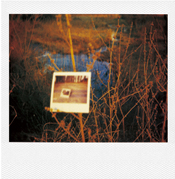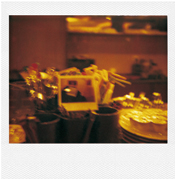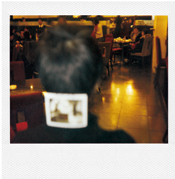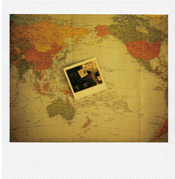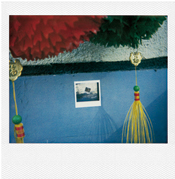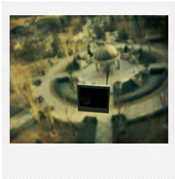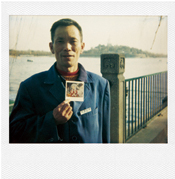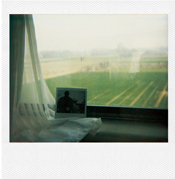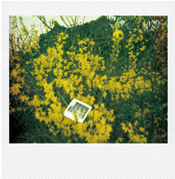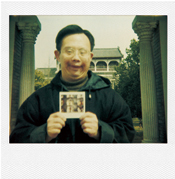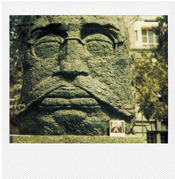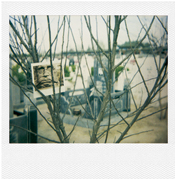 I No. 2
2004-2005
edition of 7
c-print including 52 scanned polaroid photos
56 x 167 cm
  Meng Huang looks at the question of time in a completely different way in his 2004 Polaroid series.
  It documents more than just his politically and personally motivated journey between Henan and Beijing. At the same time, he explores the issue of what is left of an original after time has passed.
  At the very start, a self-portrait taken in Henan, where he spent his childhood. For other photos portraying the course of his journey, he followed his feelings and selected places along the way, very different sites, towns, motives, and scenes. To these he added each Polaroid photo he had taken before. We see, for example, people he met: the Yong Tai Temple in Deng Feng; a girl wearing an opera costume; but also books on the revolution; then a work Ai Weiwei was working on at the time he visited him in Beijing.
  All in all, signs marking a journey to his roots, which fade more and more as time goes by. The photos not only capture the motifs that jumped out at him while he was on his search for lost time—they also contain a changed Polaroid photo.
 It contains everything photographed before, but the more often he repeated the process of adding a Polaroid to a new picture, the smaller the things in the older picture became. The self-portrait from the beginning is still there at the end, somewhere, but because it has become smaller and smaller, it has also become increasingly difficult to recognize. In the end only a touch of a trace is left of the original.
  For Meng Huang this personal experience is an analogy that he uses to formulate somethingthat is simultaneously specific and general, because the question that ultimately preoccupies him has to do with what happens to the source or the origin over time. The gradual disappearance of the self-portrait can also allude to the original idea of Marxism, because at the outside, only a vague trace of it is left, too.
Text by Heinz Norbert Jocks  |  Translated from German: Allison Plath Moseley