Crossing Beijing 2008-2009
October 2008 – May 2009: "Crossing Beijing", live painting performance, Beijing, China.
The artist selected 11 venues in Beijing that, ideally located on a line crossing the map of Beijing from Northwest to Southeast, are relevant for historical, political, cultural and emotional reasons. Starting from Shangzhuang, Hebeicun, the village in which Meng Huang lives and works, each of the selected locations is transposed in 11 landscape paintings executed en plain air.
As a conceptual choice, the closer the chosen location is to the political center, Tian'anmen Square, the smaller the size of each canvas becomes. Where "Crossing Beijing No. 1 – Sahngzhuang" (2008) measures 400 x 220 cm, for example, "Crossing Beijing No. 6 – Tian'anmen" (2009) has a size of 15.5 x 25.5 cm.
Nataline Colonnello
CROSSING BEIJING
Oktober 2008 – May 2009
Video
12:28 min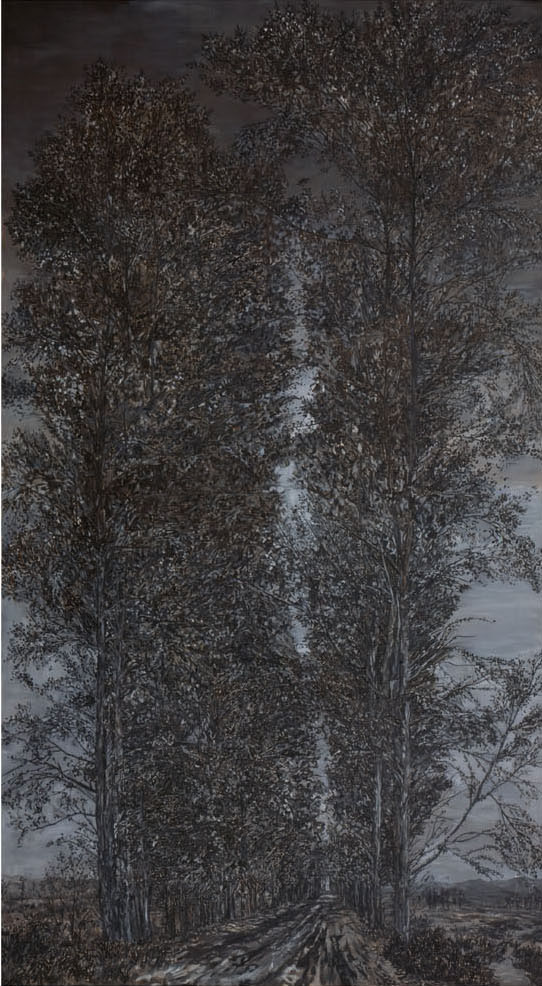 CROSSING BEIJING NO.1
SHANG ZHUANG

2009
oil on canvas
400 x 220 cm
CROSSING BEIJING NO.2
BEIJING UNIVERSITY

2009
oil on canvas
299 x 199 cm
CROSSING BEIJING NO.3
SHUANG YU SHU
2009
oil on canvas
280 x 120 cm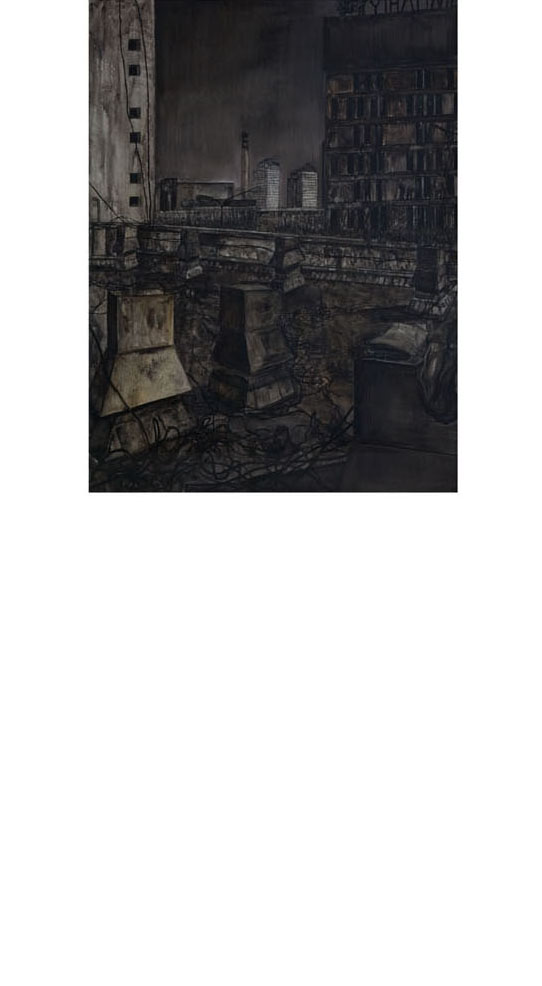 CROSSING BEIJING NO.4
ZAO JUN MIAO

2009
oil on canvas
200 x 149,5 cm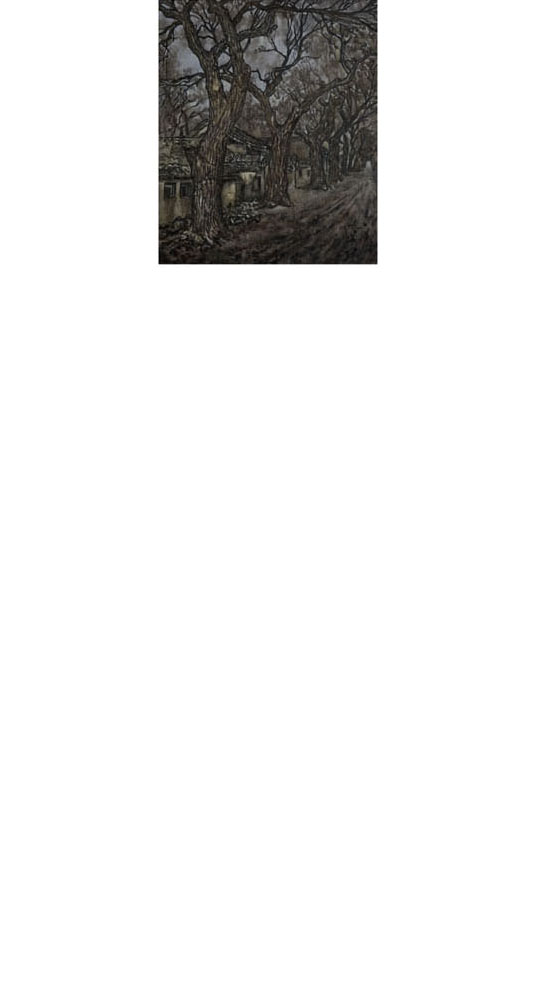 CROSSING BEIJING NO.5
ZHAO DENG YU LU

2009
oil on canvas
60,5  x 50 cm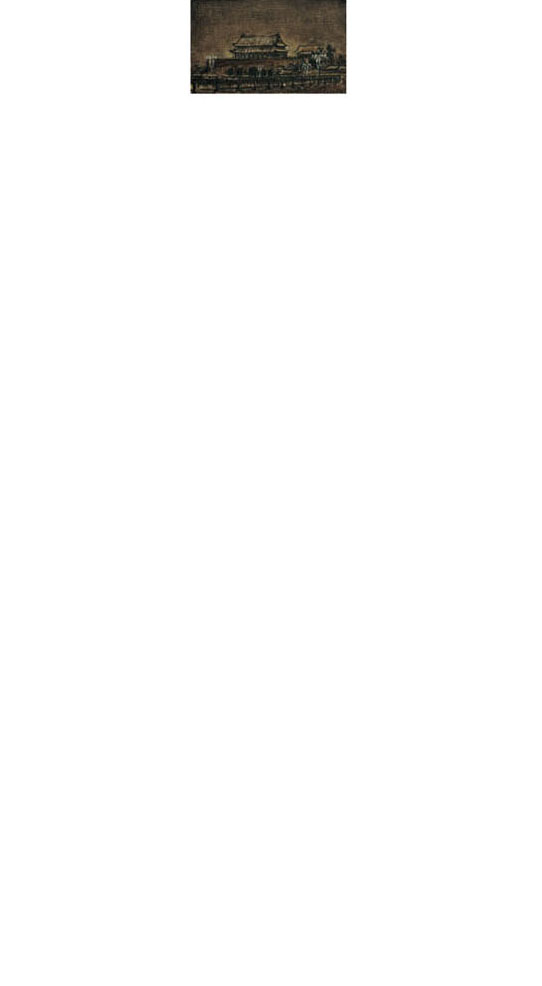 CROSSING BEIJING NO.6
TIAN' ANMEN
2009
oil on canvas
15,5  x 25,5 cm
CROSSING BEIJING NO.7
TIAN TAN (TEMPEL OF HEAVEN)
2009
oil on canvas
60,5  x 50 cm
CROSSING BEIJING NO.8
FANG ZHUANG

2009
oil on canvas
160  x 140 cm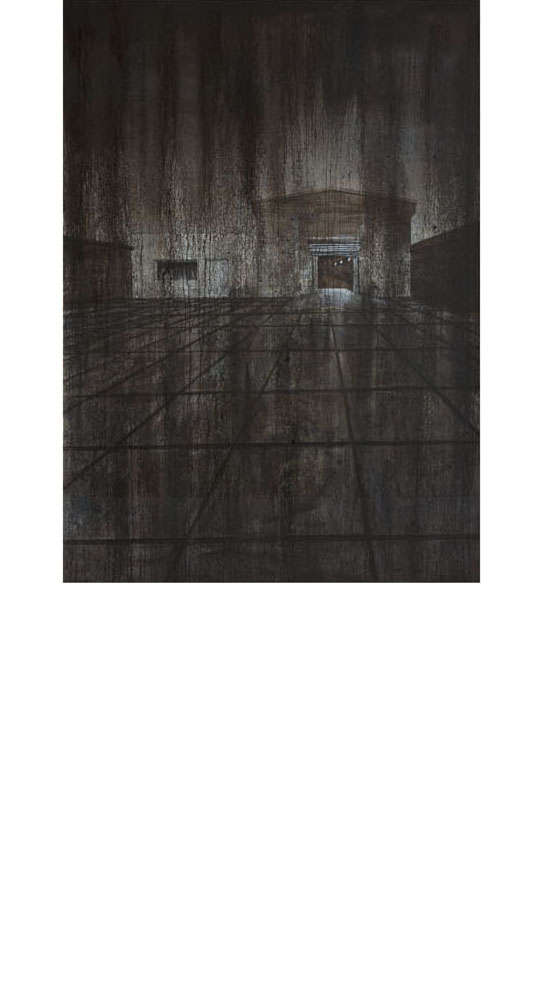 CROSSING BEIJING NO.9
LONG ZHUA
2009
oil on canvas
236,5  x 169 cm
CROSSING BEIJING NO.10
HONG BO GONG YUAN
2009
oil on canvas
400  x  200 cm
CROSSING BEIJING NO.11
DONG JIA CHANG
2009
oil on canvas
280  x  180 cm